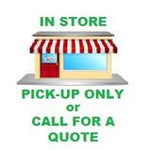 CREATURE COMFORTS

Enjoy superior driver and passenger comfort with a long wheelbase that helps smooth the ride and offers "best-in-class" interior space. Plus, both front and rear center seats are offset, as are the middle headrests, allowing for unmatched middle passenger comfort and convenience.

BRAKING MADE EASY

Large diameter front and rear wheel disc brakes provide unsurpassed stopping power and the dash-mounted parking brake is simple and convenient to use, with a buzzer to notify the driver if the parking brake is accidentally left engaged.


CARRY CARGO IN COMFORT

A reinforced steel cargo bed incorporates mounting points on the bed rails and four tie-down hooks to help you strap your loads. Tilt the bed by unlatching it from either side. Even with a load, it's easy with dual lift assists.


REDUCE WEAR AND TEAR

Our Tru-Torq® CVT drive system with dual-range (Hi/Lo) drive and reverse is one of the most advanced on the market. By providing constant belt tension, belt wear is reduced, keeping you on the job or on the trail longer.



PREMIUM FEATURES

A digital instrument panel boasts multifunction LCD display with speedometer, odometer, dual trip meters, hour meter, 4WD status, transmission position, clock and a fuel gauge.



TACKLE ANY TERRAIN

Both Bull Series models feature a full-locking front differential with linear Dial-Lok® 2WD/4WD mode selection that lets you adjust for changing riding conditions. Unlike automatic on-demand-type shifting differentials, the driver is able to select the mode at will, based on actual terrain. 
 
CLICK HERE FOR DETAILED SPECIFICATIONS 

CLICK HERE FOR ACCESSORIES
 MEDIA
GENERAL INFORMATION
700-class, SOHC, 4-valve fuel-injected engine
Electric power steering (EPS)
Tru-Torq® CVT drive system delivers constant belt tension
Downhill engine braking
Dial-Lok® means easy drive selection
Fully-independent long travel suspension
Anti-sway bar reduces body roll
Four-wheel, twin-piston, large-diameter hydraulic disc brakes
Long wheelbase
Dual-range (Hi/Lo) drive and reverse
Lots of storage and cup holders
Recessed middle seats for passenger comfort
Tool-free air filter under seat
Battery under center hood
Digital instrument panel provides real-time information
Tough rotomolded doors
SKU:
YUM70BPXMR-N