Cub Cadet 2X 30 MAX Two-Stage Snow Thrower
Cub Cadet 2X 30 MAX Two-Stage Snow Thrower

The Cub Cadet 2X 30 MAX snow blower provides commercial-grade durability to face some of Winter's harshest conditions, year after year.
Powered by a Cub Cadet 357 cc 4-cycle OHV engine with push button electric start making it easy to start even in the coldest Winter conditions. 
The 2X 30 MAX has a clearing width of 30 in. with an intake height of 23 in. to blast through the deepest snow. This unit is equipped with a 14 in. auger and 14 in. impeller to effortlessly cut through tough snow and ice. Use the overhead crank and remote pitch control to quickly change the direction snow is thrown. 
*Work at your pace, with 6 forward and 2 reverse speeds and in the dark thanks to the dual LED headlights. Heated grips provide greater comfort for your hands in cold conditions.
The Cub Cadet 2X 30 MAX offers an effortless operating experience with more power to put snow in its place in any condition.
Product Overview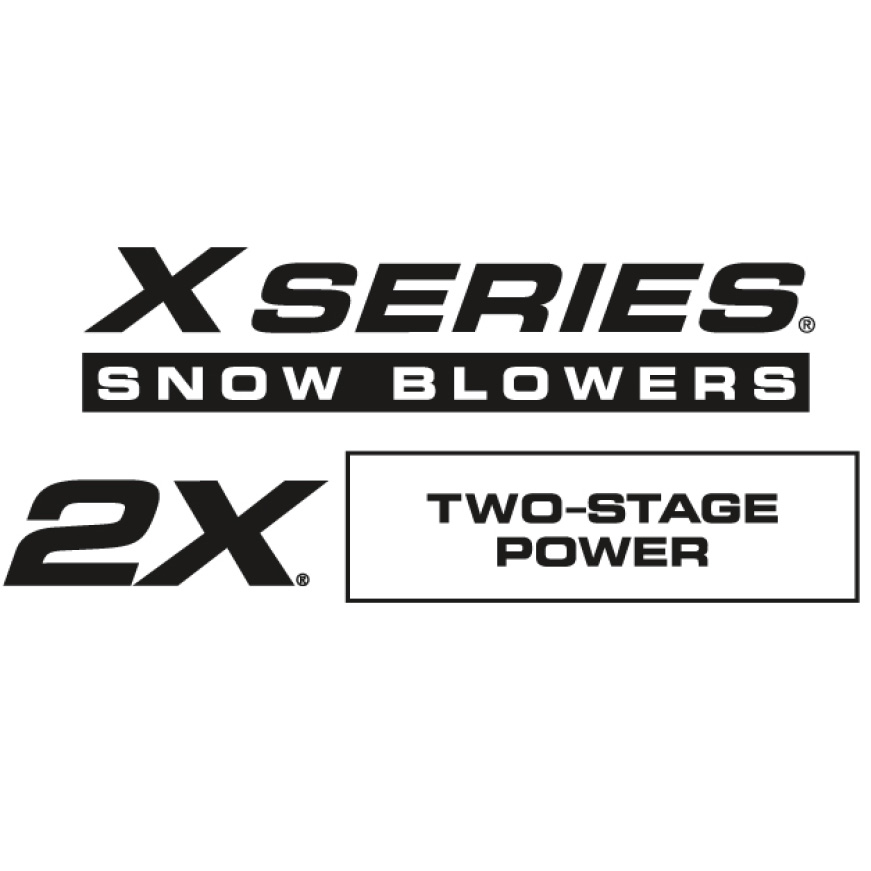 Two Stages. Maximum Power.
Experience​ commercial-grade features engineered to tackle snow measured​ in feet rather than inches.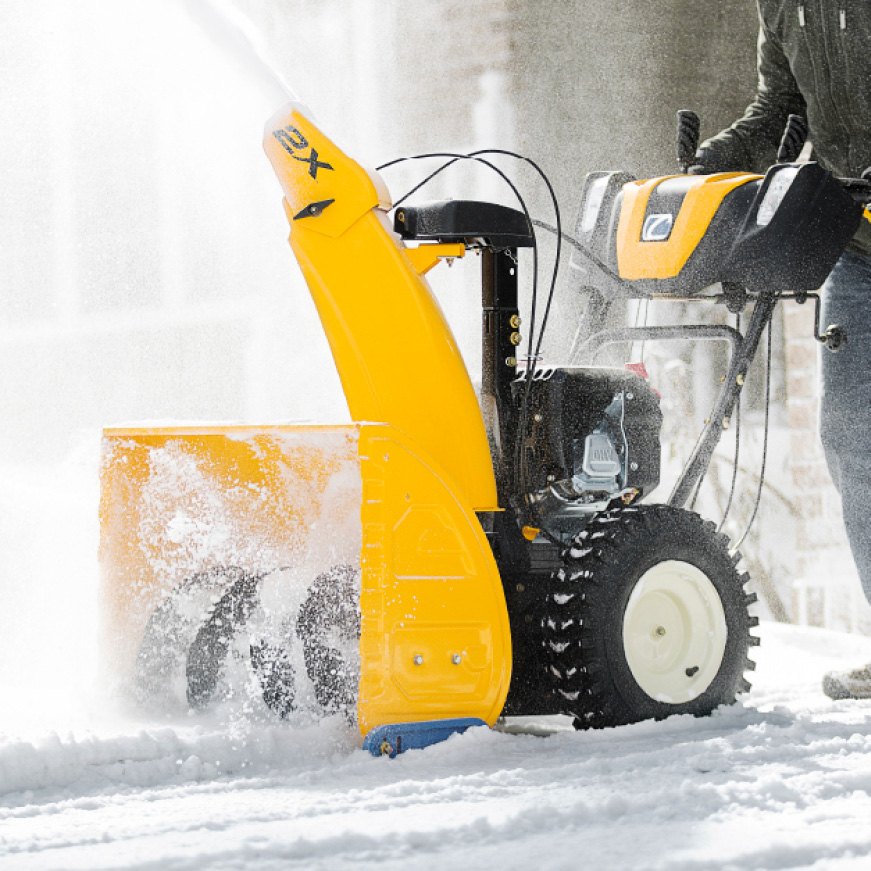 Pure Power with Easy Handling
A Cub Cadet 2X two-stage snow blower gives you the best of both worlds with pure power and easy handling.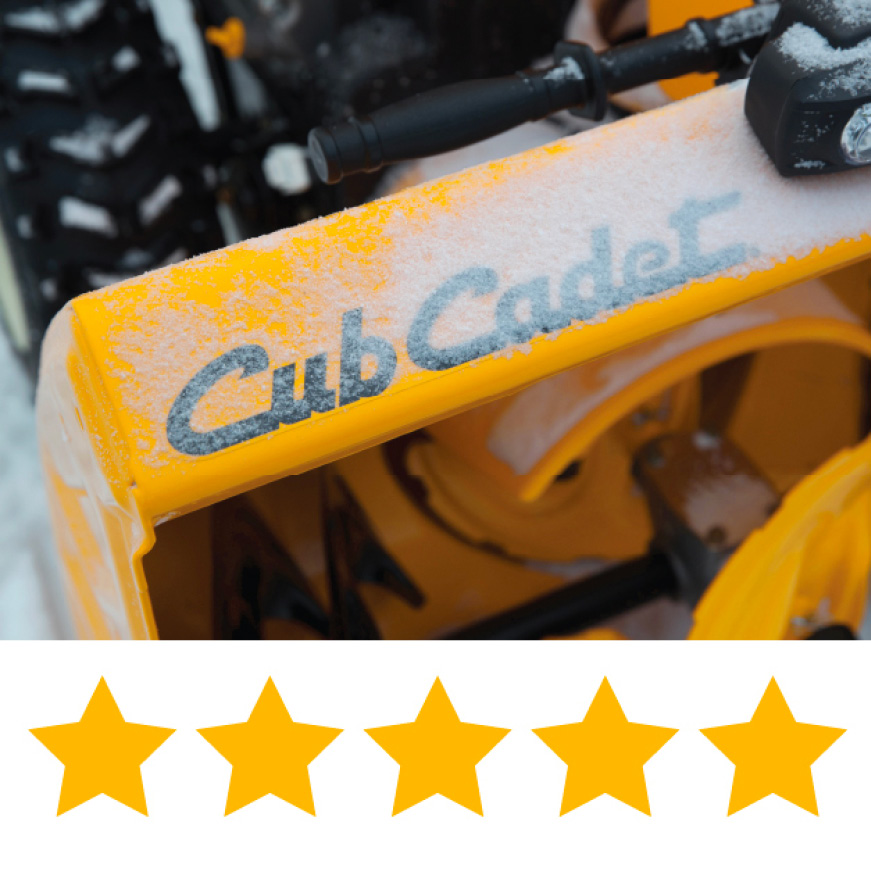 "A+ Snow Throwing"
"Wish I would have purchased this unit years ago." – 2X owner from Fargo, ND.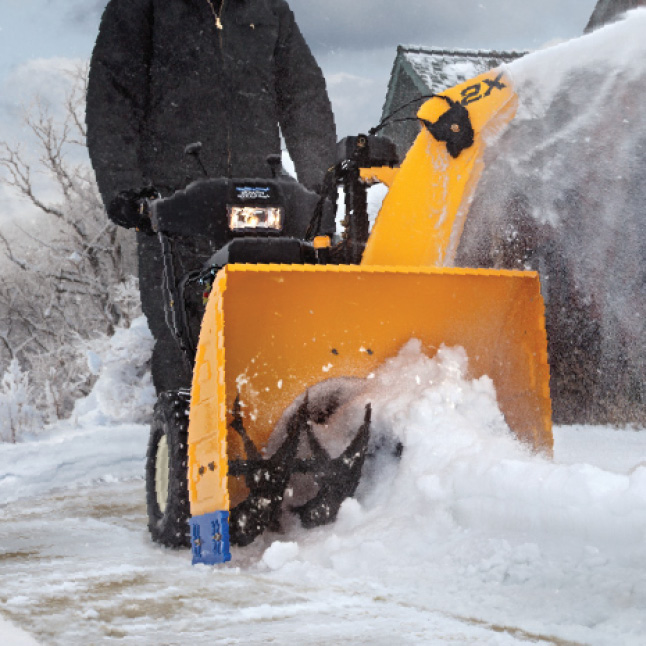 Increased Snow Capacity
With a 23" Intake height this machine thrives in deep heavy snow.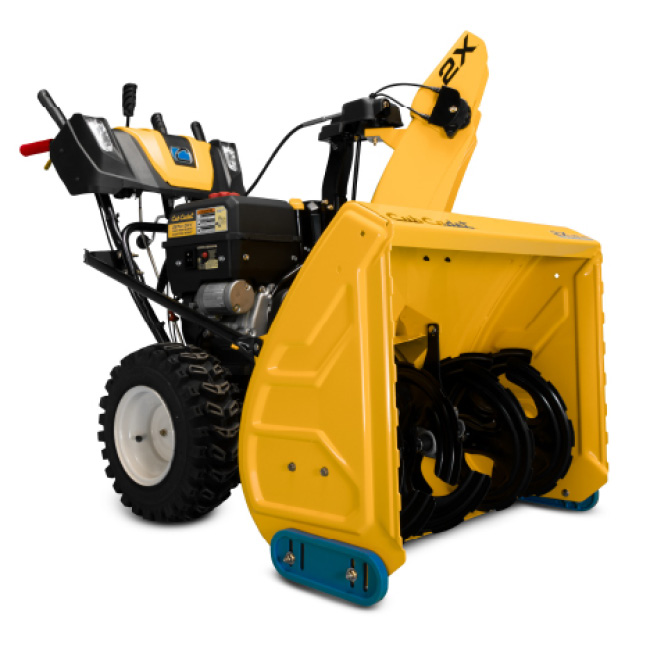 Commercial-Grade Durability
14" augers, accelerators and impeller, reinforced 12-gauge steel side panels and sealed ball bearings for maximum durability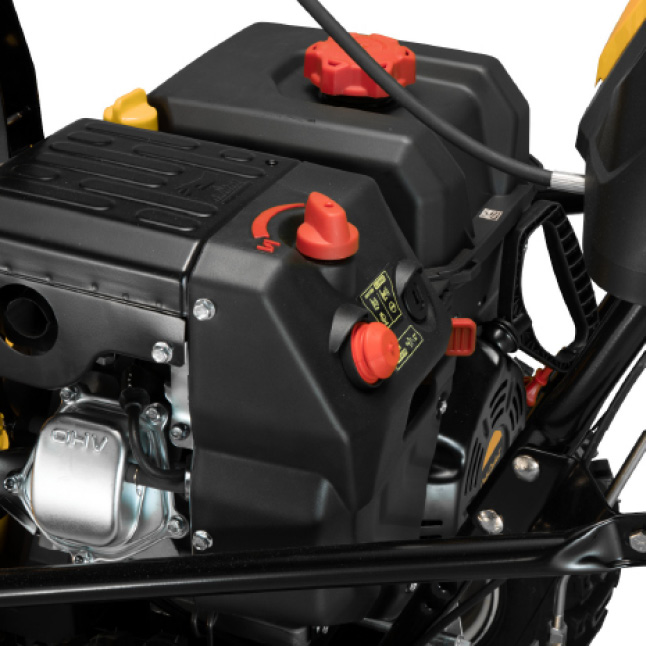 Electric Start
Powered by a Cub Cadet 357 cc 4-cycle OHV engine that starts with the push of a button.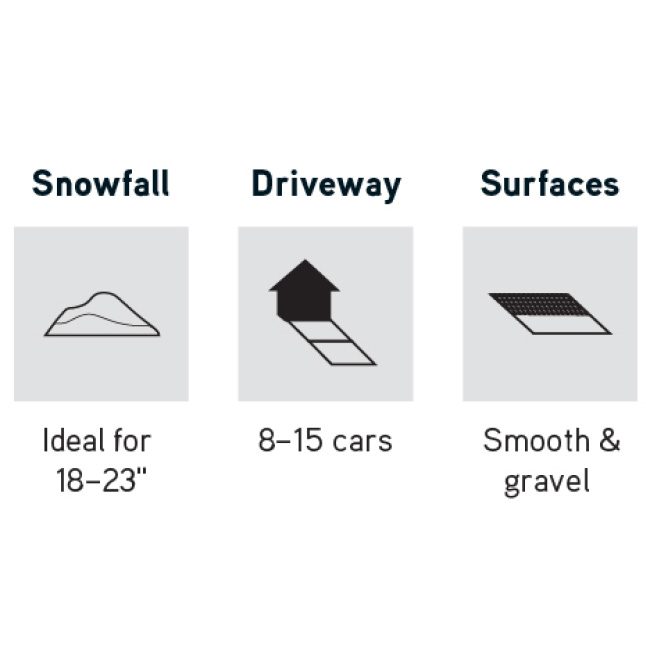 Ideal Conditions
Ideal for 18-23", on driveways that hold 8-15+ cars, and on both smooth and gravel driveways.
Effortless Control
Single-hand operation allows for control of the drive, auger and chute with one hand.
Comfortable Handling
Heated hand grips ensure comfortable command in even the coldest conditions.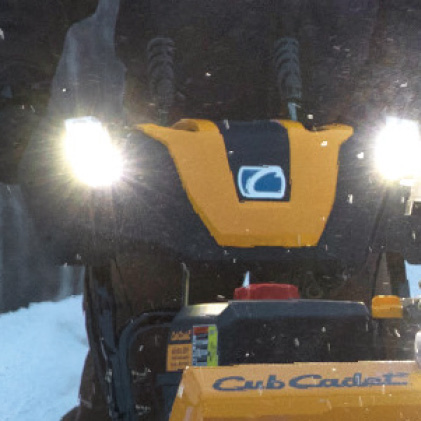 Powerful
 Illumination
See clearly at dawn or dusk with dual LED headlights and light bar.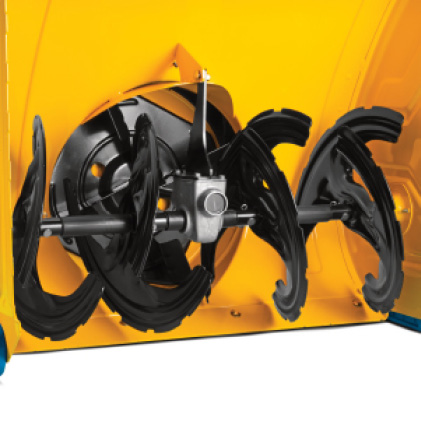 Heavy-Duty Gearbox
Cast aluminum gearbox protects auger gears for maximum longevity.
Skid Shoes
Improved maneuverability with no rust on garage floors, driveways, and sidewalks.
Confidence
Backed by a 3-year limited warranty and 5-year limited gearbox warranty.
SPECIFICATIONS
AUGER DIAMETER
IMPELLER DIAMETER
AUGER GEAR BOX
CLEARING WIDTH
INTAKE HEIGHT
NUMBER OF STAGES
STARTING SYSTEM
Push Button Electric Start (110 volt)
AUGER GEARBOX WARRANTY
5-year limited auger gearbox
COMMERCIAL WARRANTY
1-year limited commercial
DISCLAIMER
See owners manual for warranty details and information. Certain restrictions apply.
WARRANTY
3-year limited residential
AUGER MATERIAL
Heavy-duty serrated steel
CHUTE MATERIAL
DRIFT CUTTERS
HEADLIGHT(S)
MODEL NUMBER
SHAVE PLATE
SKID SHOES
COOL BLUE" Reversible Poly
CHUTE CONTROL
CHUTE ROTATION
DRIVE TYPE
Friction Disc / X-Trac Tires
HANDLE GRIP(S)
PITCH CONTROL
SINGLE-HAND OPERATION
STEERING CONTROL
Trigger-Controlled Power Steering
TIRE SIZE
TREAD
ENGINE BRAND
ENGINE DISPLACEMENT
ENGINE MODEL
ENGINE START
FUEL DELIVERY
FUEL TANK CAPACITY
STARTER TYPE
FORWARD/REVERSE SPEEDS
FORWARD SPEED
REVERSE SPEED
SKU:
31AH8DVS7B10