Branson 2505 Compact Tractor w/ Hard Cab & Front loader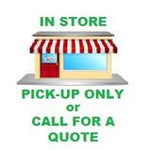 Branson TYM 2505h Tractor, Hard Cab & Loader
24.2 HP Diesel Engine – Yanmar Water Cooled, 4-Cycle, 3 Cylinder
Wet Disc Brakes
Category 1 3-Point Hitch, arms lift 1,323 lbs
18.8 HP PTO
Power Steering
Foldable Roll Bar
Wet Disc Brakes
2 Range HST Transmission
Hydrostatic Steering And Cruise Control
One Touch ON/OFF Switch
Heat in Cab
Branson BL95S Front End Loader
Quick Disconnect Loader With Level Indicator And Loader Valve With "Float Position"
50″ Bucket – Skid steer style
Backhoe and Mid Mower available at additional cost. Call for pricing.
TRULY A WORK HORSE

Low Profile
The 2505h tractor is only 91.3" tall at the top of the roll bar with 9.4" of ground clearance. This unit is very maneuverable in tight spaces.
Hydrostatic Steering
Dual acting "Push-Pull Steering Cylinder" enables no drag link to be used. Steering cylinder allows finger tip control.
Easy Maintenance-Maintenance on the 2505h is easier than ever with its removable radiator screen and easy access engine compartment.
SKU:
2505CH